About me
Who am I
Hey there 👋, I'm Konadu! A software engineer based in Ghana. Welcome to my lab on the web for my projects , tutorials, musings, and anything else I want to show the world. Check out the projects page to see a highlight of my work, and the blog for my tutorials and more.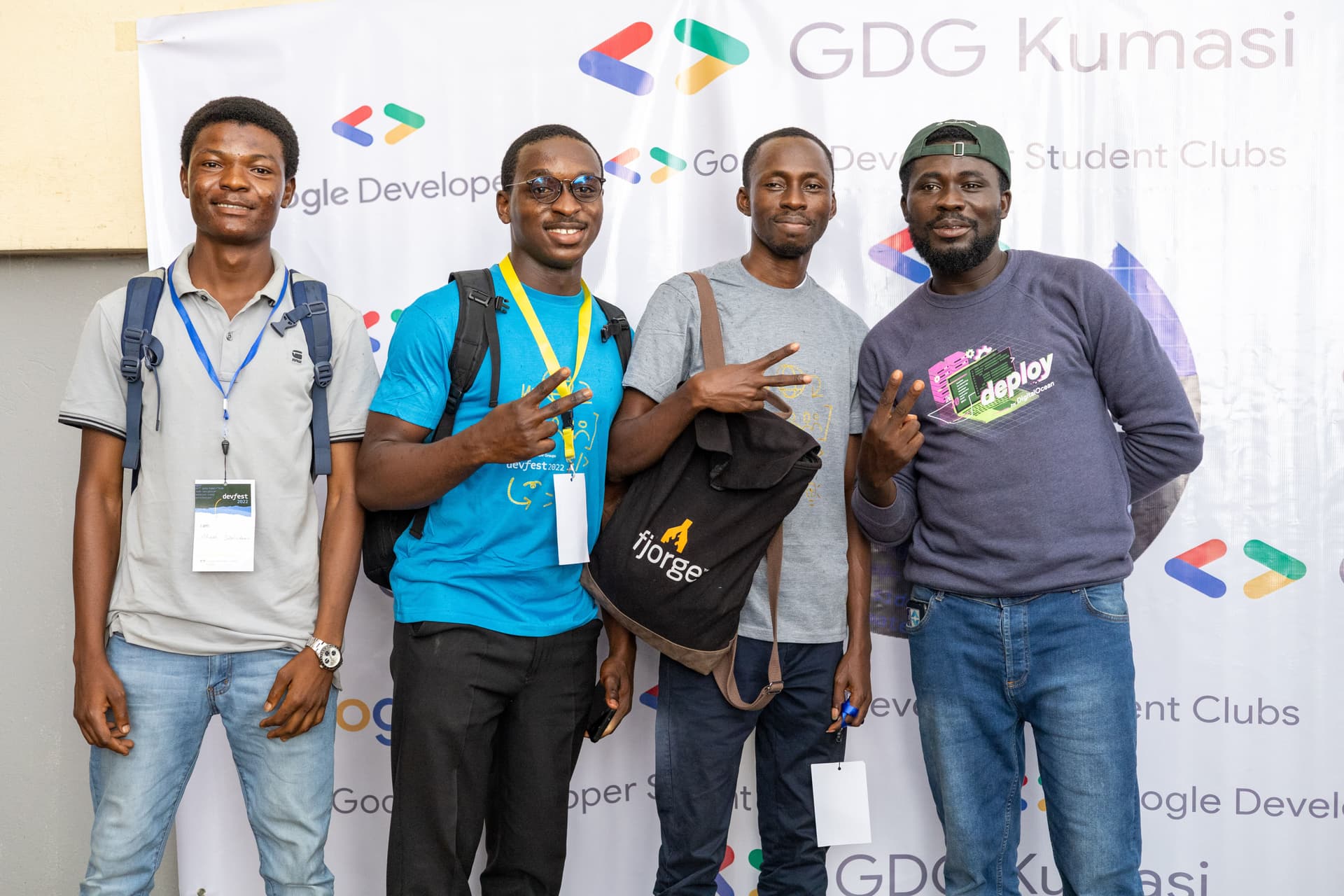 Konadu with colleagues at a Google DevFest event in Ghana.
10 Quick Facts About Me
I studied Information Technology Education at AAMUSTED , a reputable public university in Kumasi, Ghana.
I studied things like introduction to programming, algebra, calculus, low level programming with C++,OOP with Java, data structures and algorithm, relational database design and concept with MySQL, operating systems, networking, mobile computing, system architecture, web development, ethical and legal issues in IT, AI, and many more IT related courses.
I also did some educational courses because education was part of my program, like philosophy of education, curriculum development and implementation, special education, methods of teaching IT, principle and practice of teacher education, and many more.
I started learning to code by making video games with Unity and C# in 2019 when I was starting school at uni.
In 2nd year at Uni I got fascinated about website development so I learned about UI and UX design and got a certificate from Udemy.
I followed that up with a full stack web development course from Udemy and I've been doing full stack development to this day.
I got an internship at Open Labs Ghana . Where I got to be a teaching assistant helping the lectures who taught web development, python, databases, and data analysis.
From OpenLabs I got another internship at OWASS JHS, a reputable junior high school in Kumasi, Ghana. I got to teach the kids a subject called computing, where I taught them things like the history of computers, introduction to programming, and flow statements in programming, among others.
I got the opportunity to work as a Google Developer Student Club Lead, from 2022 to 2023. I built a community of students so that we can learn more about software development, connect with each other, and let them know more about Google products.
I got the chance to speak at a Google DevFest event in 2022.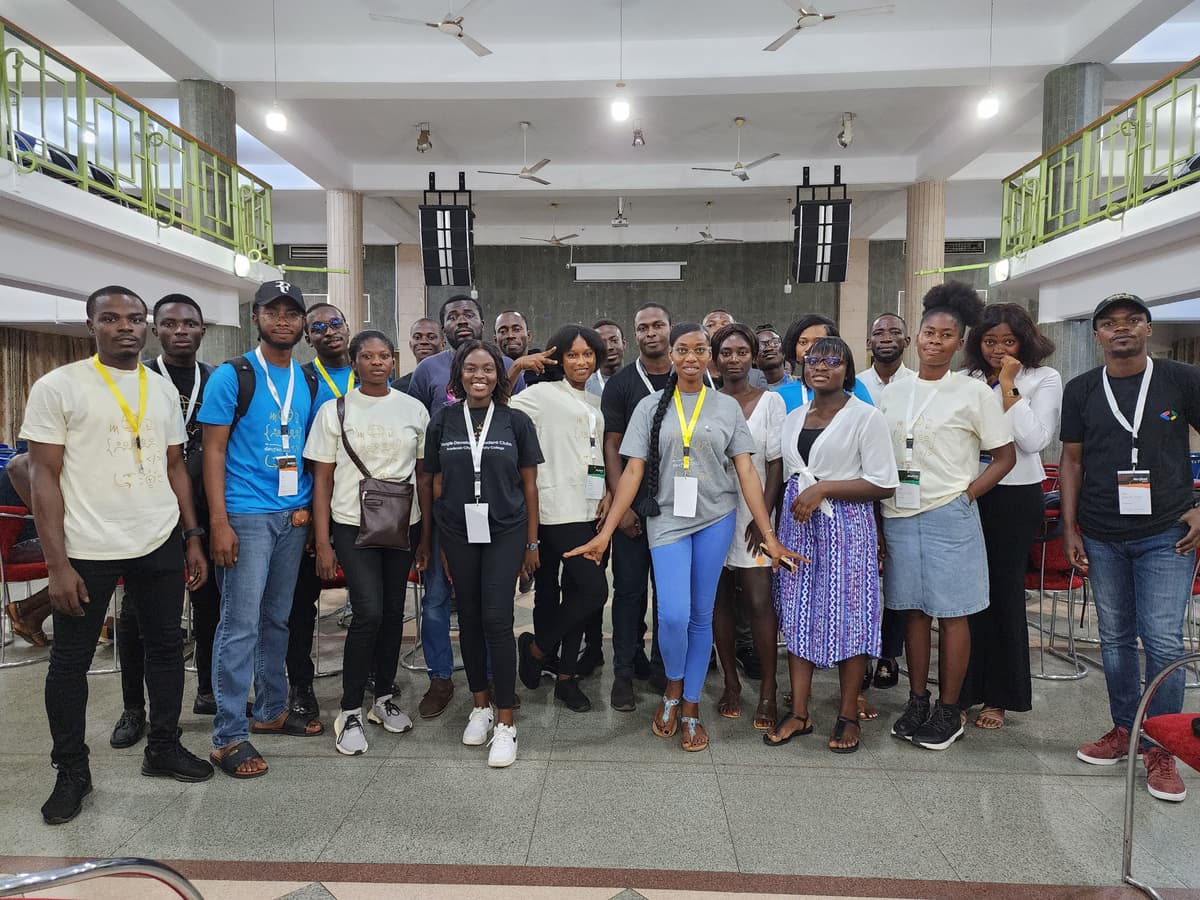 Konadu at DevFest 2022 by Google.
Other Facts
I like to read a lot when I'm not working. My go to genres are thriller, action, adventure, sci-fi, fantasy, and dystopian novel. Two of my favorite book series are Eragon from The Inheritance Cycle by Christopher Paollini, and The Fourth Wing from The Empyrean series by Rebecca Yaros.
I know a thing or two about how to change the lubricants of cars, and what type of lubricant must go into a particular car.
I love calsthenics and I am trying hard to train trice a week, but it's hard to get up at 4am everyday and train.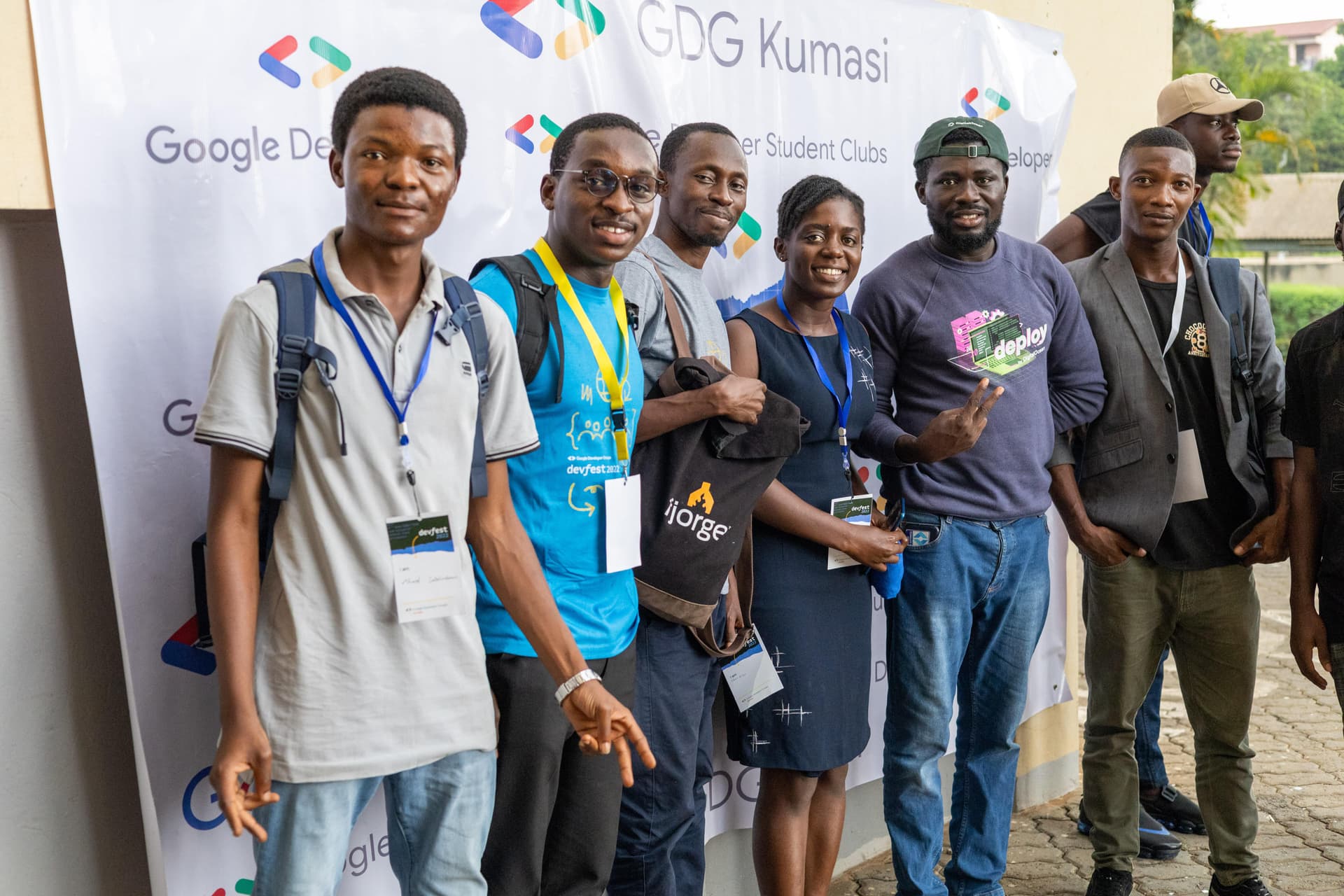 Konadu and some colleagues at DevFest.
Get In Touch
🐦Twitter - Tweet to me or send me a direct DM on twitter.
📧Email - You can also send me an email and I'll make sure to quickly reply.
🔗LinkedIn - You can also send me a DM on LinkedIn and I'll make sure to quickly reply to that too.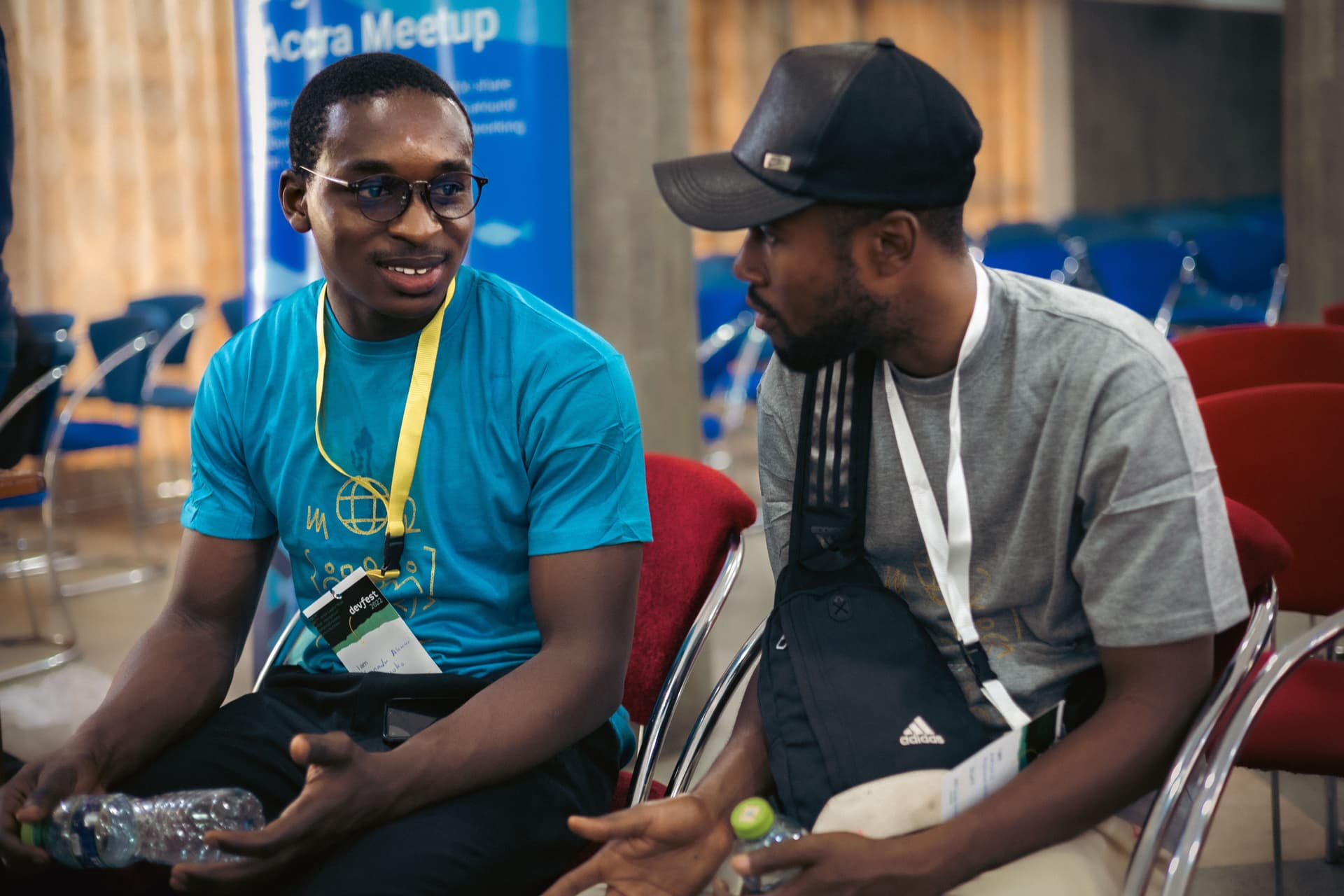 Konadu and a friend.